Galore Whipped Body Butter - Reg $12.50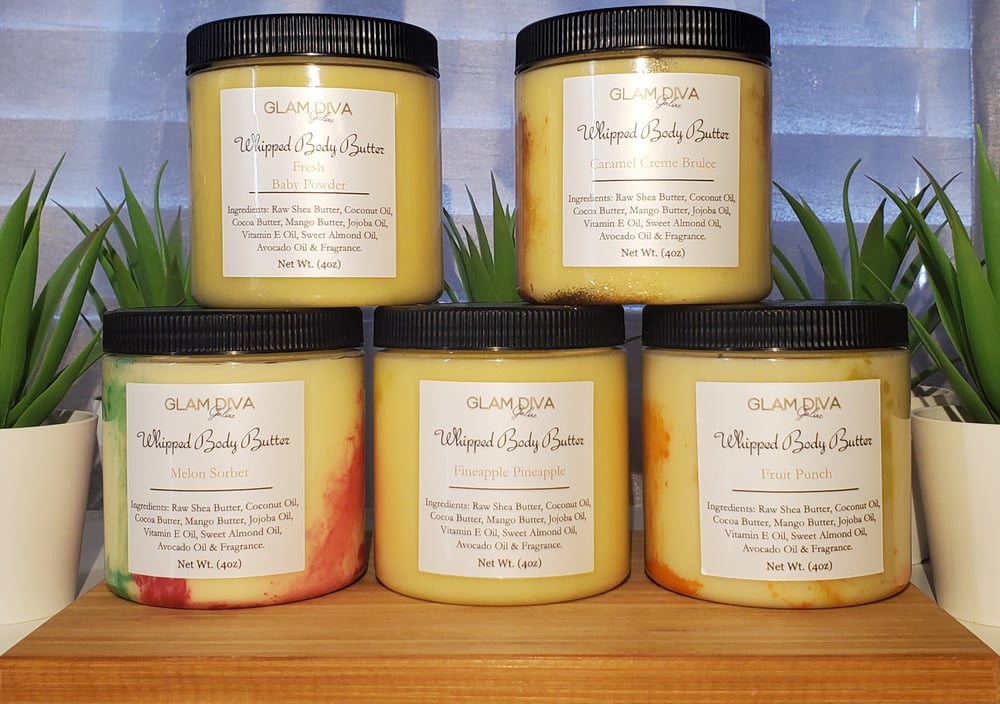 8oz.
Our Whipped Body Butter is Decadent & Creamy and Smell like PURE LUXURY.
Each jar is a perfectly blended mixture of Raw Shea Butter, Coconut Oil, Cocoa Butter, Mango Butter, Jojoba Oil, Vitamin E Oil, Sweet Almond Oil, Avocado Oil, Olive Oil & Fragrance all whipped to perfection to create a light creamy butter.
Make your bath time as luxurious as possible with rich hydration that absorbs quickly to leave you feeling soft and moisturized.