Galore Luxe Body Oil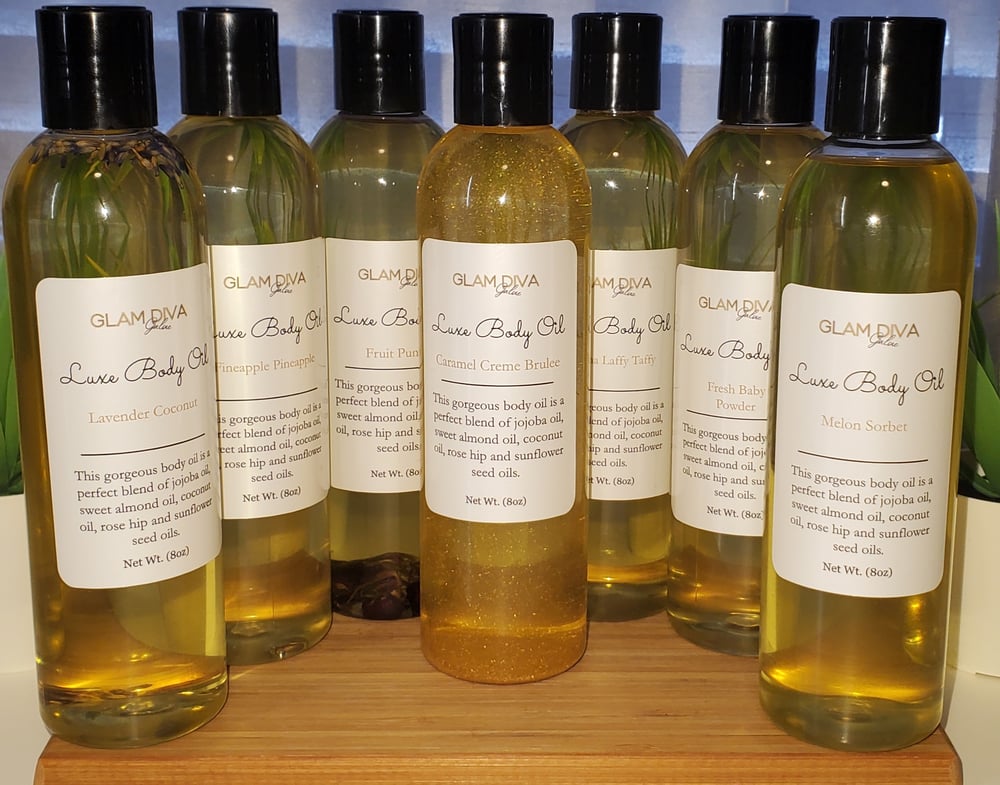 8oz.
This gorgeous body oil is a perfect blend of jojoba oil, sweet almond oil, coconut oil, rose hip and sunflower seed oils.
The beautiful blend of oils sink instantly into your skin, leaving it super soft, hydrated, gleamy, and smelling faintly of various essential oils and fragrances.
*Fruit Punch has Rose Petals.
*Lavender Coconut has Lavender Buds.
*Caramel Creme Brulee has glitter.
*Fineapple Pineapple is oil only.
*Melon Sorbet is oil only.
*Fresh Baby Powder is oil only.
*Banana Laffy Taffy is oil only