Galore Foaming Body Scrub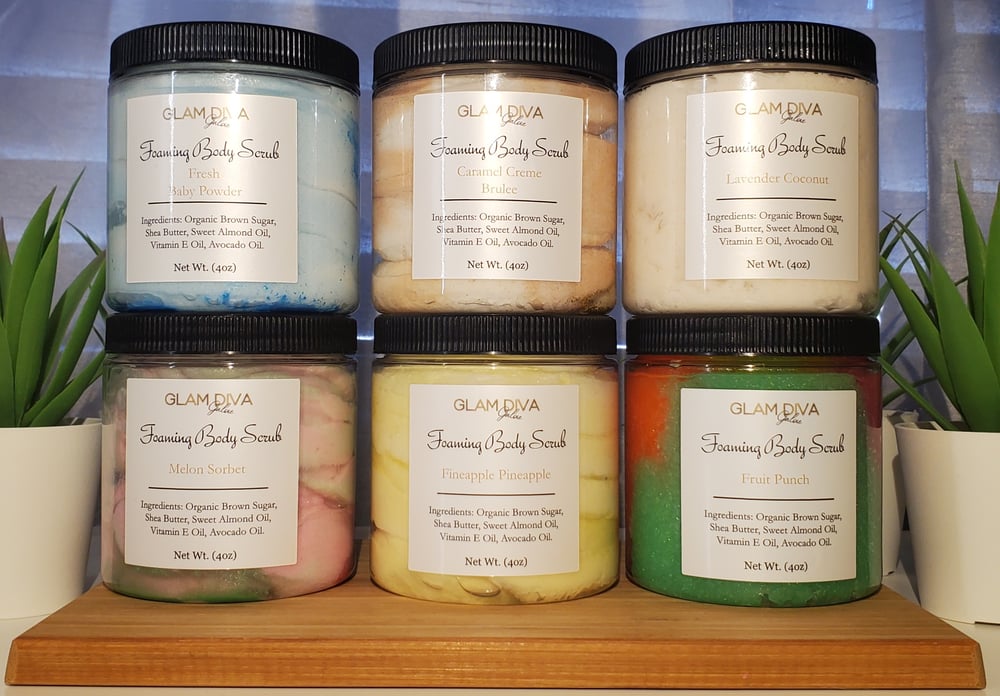 8oz.
Our Foaming Body Scrub is a luxurious whipped body scrub and soap all in one. Made of 100% Organic Brown Sugar, Shea Butter, Sweet Almond Oil, Vitamin E Oil, Avocado Oil. No preservatives, fillers or bleaches.
This scrub is gentle but exfoliates away dry, dull and rough looking skin to unlock your natural glow.